Central Coast Counselling
Counsellors & Psychologists Erina
Our staff at Erina include qualified counselling professionals. We provide registered psychologist services as well as relationship counselling across two offices on the NSW Central Coast.

When you call we can discuss your issue and can share information with you about the different therapist's treatment mode, their approach and treatment style. You can select the therapist you prefer.
Issues we support
From amongst our therapists, we are able to draw on a range of experience to support you with all emotional issues including depression, relationship issues, eating disorders, anxiety, trauma, dependencies on substances, and stress. Contact us today to see how we can best help you.
Local support
We have had a presence on the Central Coast for over 15 years, supporting residents to work through their emotional and psychological concerns, to improve their lives and their relationships. Contact us today to see how we can help you lead a more fulfilling and happier life.
Location Information
Office Address
3/35 Barralong Rd
Erina NSW 2250
Tel: (02) 8004 5170
Opening hours:
Mon-Fri: 9:00am – 9:00pm
Sat: 9:00am – 4:00pm
Sun: Closed
Parking access
The office is nearby to Erina Fair. Plenty of on street parking available.
Our Services
We offer a variety of services dealing with wellbeing and mental health. Select from one of the options below for further details.
Counsellor Snapshots
Carol – Psychotherapist
Carol is a professional counsellor and psychotherapist, professionally registered with the Psychotherapy and Counselling Federation of Australia (PACFA) and the Australia & New Zealand Association of Psychotherapy (ANZAP). She works with individuals to provide tailored, one-to-one support for many of life's challenges and personal issues, including grief and loss, anxiety, life transitions, relationship and family distress.
She is warm and non-judgemental in her approach, believing in the unique strengths and potential of each of her clients. She enjoys exploring deeper issues and emotions with her clients to help them gain insight and create profound change. As well as working in private practice, her professional background includes community services, private health settings and private treatment centres.
Carol's qualifications include a Bachelor of Counselling and a Master of Science in Medicine (Psychotherapy) from the University of Sydney & Westmead Hospital.
Pauline – Registered Counsellor & Relationship Therapist
Pauline has provided emotional and psychological support to individuals, couples and families for almost two decades. She is known for her warm, non-judgemental approach As a qualified and experienced counsellor and sexual health therapist, she is equipped to assist her clients with a range of issues relating to mental health, relationships, parenting, grief, sexuality and identity, intimacy, self-esteem and anxiety.
Pauline has extensive experience in both public health settings and private practice. Alongside her work with private clients, she is also employed by NSW health as a Sexual Health Counsellor.
Pauline utilises a range of therapeutic methods to help her clients gain self-awareness, break negative behavioural or emotional patterns, improve their relationships and achieve their goals. In her work with couples, she will often draw on Family Systems Therapy, a proven method which explores the influence of our close relationships on emotional and psychological wellbeing. She is also trained in Cognitive behavioural Therapy (CBT), Motivational Interviewing, Solution Focused Therapy and Narrative Therapy.
Pauline is professionally registered with the Australian Counselling Association (ACA) and the New Zealand Association of Counsellors (MNZAC).
Careena – Registered Psychotherapist & Relationship Counsellor
Careena is an experienced psychotherapist and counsellor who has been working in the field for over 20 years. She is passionate about helping her clients to build more fulfilling relationships and connections, break unhelpful patterns, and foster more positive emotions in their lives. Careena has worked in both private practice and a range of health settings. She is experienced in assisting clients with relationship and family problems, grief, trauma, illness, pain management, anxiety, depression, stress, body image and self-esteem, among other psychological, relational and emotional concerns.
Careena is masters-qualified and professionally registered with the Australian Counselling Association (ACA). Careena utilises a variety of therapeutic methods including Gestalt, Cognitive Behavioural Therapy (CBT), Family Systems, Psychodynamic, Dialectical Behaviour Therapy (DBT), Narrative, and Mindfulness techniques. She is also trained in trauma-informed therapy and works with many clients who have experienced trauma.
She offers a non-judgemental, warm and supportive environment for her clients to work through their concerns, and is experienced working with individuals or couples.
Justine – Registered Counsellor & Psychotherapist
Justine is an experienced Counsellor and Psychotherapist who has a special interest in supporting clients through challenging life transitions, including loss of a loved one, illness, ageing and end of life care, relationship or family breakdown, and career transition.
Justine completed her clinical training in person-centred counselling, an approach based on the three core values of genuineness, non-judgement and empathy within the therapeutic relationship. She approaches therapy with warmth, openness and respect for each of her clients. She enjoys working collaboratively and creatively to help people cope with their challenges and adjust to difficult circumstances.
Justine has worked in both Australia and the UK, exposing her to clients from diverse social and cultural backgrounds. She is also very experienced working with women experiencing issues relating to fertility, motherhood, depression and anxiety, confidence and self-esteem, relationships, menopause and perimenopause.
Justine holds an Honours Degree and Diploma in Person-Centred Counselling and a Certificate in Person-Centred Art Therapy. She is professionally registered with the Australian Counselling Association (ACA).
Our Quality Guarantee
As Sydney's leading network of professional counsellors & psychologists, we can help you connect with quality care fast. For over a decade, we've helped thousands of clients in the Central Coast find the right therapist.
Book Now
Did you know?
"We have had a presence on the Central Coast for over 12 years"
The Coast's most trusted network
With a wealth of experience and a board of certified professionals, you know you're in safe hands.
Book at Erina
Our Locations
We have locations throughout Sydney and its surrounds. You can also access counselling through Zoom and Skype.
We also offer online therapy
Online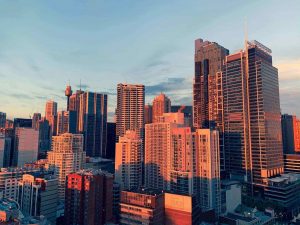 City
Eastern Suburbs
Western Sydney
Inner West
Hills District
North Shore
Northern Beaches
Sutherland Shire
South West | St George
Wollongong
Central Coast