Our Glebe Counsellors
Our Services
We can assist Glebe residents with all psychological issues including low mood or depression, trauma or PTSD, anxiety or panic attacks (including stress) and relationship issues.

Relationship Therapy
In addition to services for individuals, we also have experienced couples counsellors at our Glebe office who can help you and your partner live better together.
Multiple Glebe Offices
Our professional counsellors work from a number of offices in Glebe and in other Inner West locations.
Location Information
We have 2 offices in Glebe. For other locations, see our Inner West page.
Office Address
1 Arundel St
Glebe NSW 2037
Tel. (02) 8094 1796
Opening hours:
Mon-Fri: 9:00am – 9:00pm
Sat: 9:00am – 5:00pm
Sun: Closed
Parking access
Located in the heart of Sydney's Inner West
Our Services
We offer a variety of services dealing with wellbeing and mental health. Select from one of the options below for further details.
Practitioner Snapshot
Atia – Psychotherapist & Counsellor
Atia has been working as a psychotherapist and counsellor for over 15 years and is a clinical member of the Psychotherapy and Counselling Federation of Australia (PACFA).
Prior to moving into private practice, Atia worked as a counsellor across multiple organisations, providing support to individuals, couples and families from diverse backgrounds, including refugees and asylum seekers, LGBTQI communities and adult survivors of child abuse.
With her broad counselling background, Atia is experienced supporting clients through a range of issues such as anxiety, depression, trauma, relationship issues, grief, life transitions, gender identity, and low self-esteem. She's very experienced in relationship and couples counselling, working with couples of all ages and sexual orientations on issues such as communication, parenting, separation and divorce, infertility and life transitions.
As a compassionate, non-judgmental and dedicated therapist, Atia helps her clients address their issues in a safe and empowering environment. She works to improve her clients' self-awareness and self-esteem, empathy, critical thinking, and ability to adjust to challenging circumstances.
Our Quality Guarantee
As Sydney's leading network of professional counsellors & psychologists, we can help you connect with quality care fast. For over a decade, we've helped thousands of Sydneysiders find the right therapist.
Book Now
Did you know?
"We offer individual counselling and relationship therapy in most of our Glebe offices"
Sydney's most trusted network
With a wealth of experience and a board of certified professionals, you know you're in safe hands.
Book at Glebe
Our Locations
We have locations throughout Sydney and its surrounds. You can also access counselling through Zoom and Skype.
We also offer online therapy
Online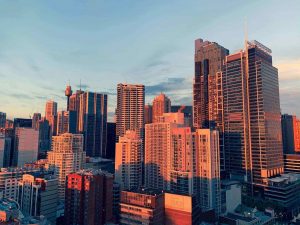 City
Eastern Suburbs
Western Sydney
Inner West
Hills District
North Shore
Northern Beaches
Sutherland Shire
South West | St George
Wollongong
Central Coast