Psychologists & Counsellors Earlwood
Professional Counsellors
Within our Earlwood practice, we provide professional counselling with an experienced psychotherapist, who is well versed in both individual and couples therapy.
Issues we can help with
Our clinicians have a wide array of therapeutic knowledge. We treat individual concerns such as depression, anxiety, trauma, abuse, domestic violence and addictions. We work with both adults and adolescents.

Our counsellors also treat couples' issues with a focus on communication, infidelity and parenting difficulties.
Supporting local residents
Our office in Earlwood is in the heart of Sydney's South West, easily accessible to those located in the Canterbury, Bankstown, Inner West or St George areas. Situated in the centre of the shopping district, the practice is a short walk from Bardwell Park Station.
Confidential care
Call us today for a confidential discussion to help you choose an appropriate therapist to address your concerns.
Location Information
Office Address
15 Lewins St
Earlwood NSW 2206
Tel: (02) 8897 0806
Opening hours:
Mon-Fri: 9:00am – 6:00pm
Sat: 9:00am – 5:00pm
Sun: Closed
Parking access
Public car parking is available in the Coles Earlwood supermarket building.
Public Transport
A short walk from Bardwell Park Station.
Our Services
We offer a variety of services dealing with wellbeing and mental health. Select from one of the options below for further details.
Practitioner Snapshots
Alexandra – Psychotherapist & Relationship Counsellor
Alexandra is a highly experience Clinical Counsellor who has worked extensively with both individuals and couples from complex and diverse backgrounds, in both government and non-government settings.
Moving into private practice, Alexandra has developed an emotionally client-centred perspective to her therapeutic process, drawing on a range of modalities. Through her years of experience, Alexandra assists her clients in a wide array of concerns, including depression, anxiety, stress management, grief & loss, work related issues, as well as more complex mental health such as trauma, abuse, mental health disorders and chronic pain management.
Alexandra also has extensive experience working with couples, both from traditional and same sex relationships, with a focus on issues like communication, parenting difficulties, intimacy problems and infidelity.
Alexandra holds a Bachelor of Counselling, Psychotherapy and Human Change, as well as various Diplomas in Group Work and Facilitation, Problem Gambling and Couples Counselling. Using a holistic and tailored approach to her clients' personal needs, Alexandra has found great success within her sessions.
Our Quality Guarantee
As Sydney's leading network of professional counsellors & psychologists, we can help you connect with quality care fast. For over a decade, we've helped thousands of Sydneysiders find the right therapist.
Book Now
Did you know?
"We offer a Greek Speaking counselling service and specialist Couple Counselling services at our South West Sydney office "
Sydney's most trusted network
With a wealth of experience and a board of certified professionals, you know you're in safe hands.
Book at Earlwood
Our Locations
We have locations throughout Sydney and its surrounds. You can also access counselling through Zoom and Skype.
We also offer online therapy
Online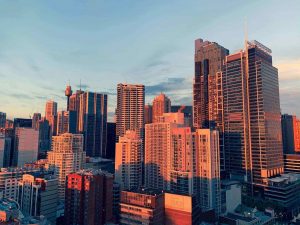 City
Eastern Suburbs
Western Sydney
Inner West
Hills District
North Shore
Northern Beaches
Sutherland Shire
South West | St George
Wollongong
Central Coast