Registered Counsellor
Lane Cove
Lane Cove counselling services
Let us help to connect you with the therapist best suited to your needs on Sydney's North Shore.



As Sydney's leading professional counsellor & psychologist network we can connect you with a range of professional therapists and Psychologists.



Our Lane Cove counselling services offers individual and marriage counselling by experienced registered professional Counsellors.


We can also make a booking for you for Registered Psychologist services at locations on Sydney's North Shore including Northbridge 5 minutes from Lane Cove.
Our services
Our Lane Cove therapists offer individual therapy for a very broad range of issue including most common concerns such as anxiety & stress, depression and low mood, anger management, marriage & relationship counselling as well counselling for individuals who wish to discuss relationship issues.
Range of Expertise
You can call us without any obligation and in complete confidence to discuss whether we can assist you with the issue you are currently facing. Naturally we have a range of counsellors at different locations with a range expertise, so if we are likely to be able to locate an expert to assist you with the issue you have. If you require a professional Psychologist service please mention this when you book and we can arrange this at one of our offices near you. We welcome your enquiry.
Location Information
Lane Cove Office
Book Now
Office Address
221 Longueville Rd
Lane Cove NSW 2066
Tel: (02) 8002 1201
Opening hours:
Mon-Fri: 9:00am – 7:00pm
Sat: 9:00am – 4:30pm
Sun: Closed
Parking access
Our Lane Cove counselling therapists are conveniently located on Longueville Road with easy access by car or bus from surrounding areas in Sydney's North Shore. Free on-street parking is available on Longueville Road.
Our Services
We offer a variety of services dealing with wellbeing and mental health. Select from one of the options below for further details.
Counsellor Snapshot
Christine – Counsellor & Relationship Therapist
Christine is a professional counsellor and psychotherapist with almost 20 years of experience across the public and private sectors. She has worked as a clinical counsellor in women's health settings, as well as a counsellor for NSW Police.
Christine enjoys working with a range of client concerns, including self-esteem issues, trauma, grief, sexual abuse, domestic violence, parenting, relationship issues, anxiety, depression, post-natal depression, workplace stress, and addictive behaviour. She is a particularly skilled relationship therapist and has helped many couples through a variety of issues and life transitions.
Christine helps her clients explore both conscious and unconscious processes to find new ways of managing their thoughts and emotions, and challenging problematic patterns of behaviour. In her work with couples, Christine focuses on understanding each member of the couple as individuals, as well as their unique relationship dynamics and systems. She holds a Bachelor in Social Science, a Graduate Certificate in Psychotherapy Studies and is a member of the Australian Somatic Psychotherapy Association and the Australian Hypnotherapists Association.
Our Quality Guarantee
As Sydney's leading network of professional counsellors & psychologists, we can help you connect with quality care fast. For over a decade, we've helped thousands of Sydneysiders find the right therapist.
Book Now
Did you know?
"Our Lane Cove Counsellor has many years experience counselling couples as well as individuals"
Sydney's most trusted network
With a wealth of experience and a board of certified professionals, you know you're in safe hands.
Book at Lane Cove
Our Locations
We have locations throughout Sydney and its surrounds. You can also access counselling through Zoom and Skype.
We also offer online therapy
Online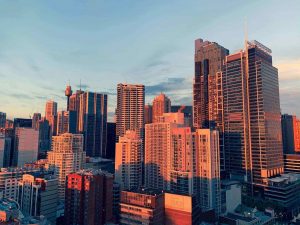 City
Eastern Suburbs
Western Sydney
Inner West
Hills District
North Shore
Northern Beaches
Sutherland Shire
St George
Wollongong
Central Coast