Counsellors & Psychologists Bondi Junction
Our services
A range of expert clinical Psychologists and Counsellors including marriage counsellors in the heart of Bondi Junction. We are the Eastern Suburbs trusted provider for individual counselling, relationship counselling and marriage counselling.
Access
Our purpose built rooms are located on Bronte Rd - moments from the Bondi Junction train and bus interchange, and across the road from the Westfield Shopping Centre Level 3 exit.
Our clinicians
Our therapists include counsellors, mental health social workers and psychologists with a broad range of expertise working with both individuals and couples. They are professional trained to work with wide-ranging issues including such presentations as anxiety or panic, depression, grief and loss, trauma, addictions including substance or alcohol addiction as well as gambling, feelings of emptiness or lack of purpose as well as general relationship difficulties. They are also expert providers of relationship therapy and marriage counselling.

All our psychologists and counsellors are professionally trained, registered in NSW and members of a relevant professional association, bound to their ethics codes.
How we work
They utilise a variety of therapeutic modalities when working with clients, adjusting their style to suit the individual needs of each client. These therapeutic disciplines include Cognitive Behavioural Therapy (CBT), Psychotherapy, Acceptance and Commitment Therapy (ACT), and other change modalities.

At Associated Counsellors & Psychologists Bondi Junction, your psychological health and happiness is our concern - you can be confident that you will be well looked after.
Fees and rebates
Our rates vary depending on which therapist you see and we can inform you about our exact rates when you call for more information. As a general rule, our fees are set well below those recommended by professional counselling and psychology bodies. Rebates may also apply when you attend with a referral from your GP. Please contact us office for more information.
Your first visit
When you first meet your counsellor, he or she will conduct a comprehensive initial assessment in order to clarify your primary concerns and map out a therapeutic way forward.

As part of this process, your counsellor will talk to you about your goals and the most relevant counselling treatments which can be applied to your situation in order to achieve the most effective outcome. A plan may be made for future sessions including regular reviews and evaluations of your progress. Sometimes all the counselling work can be done within the session, and at other times your counsellor may offer you some tools or techniques which you can take home with you. Homework tasks are also sometimes recommended.
Confidentiality
Your counsellor will treat all sessions as private & confidential, including any information regarding your assessment, diagnosis or treatment. Exceptions to this confidentiality apply only if the file is subpoenaed by a court of law, or there is an immediate or specified risk of harm to an identifiable person's safety.
Location Information
Bondi Junction Office
Book Now
Office Address
802/9-13 Bronte Rd
Bondi Junction NSW 2022
Tel: (02) 8094 1792
Opening hours:
Mon-Fri: 9:00am – 9:00pm
Sat: 9:00am – 5:00pm
Sun: Closed
Parking access
Two hours free parking is available in the Westfield Shopping Centre carpark, or parking is available for $1 p/hr for the first 2 hours at the Eastgate Shopping Centre, which is located around the corner on Spring St. Free street parking is available nearby on Edgecliff Rd or Brisbane St.
Public Transport
The clinic is a 3 minute walk from Bondi Junction train station which is on the east-bound train line approximately 15 minutes from Town Hall or Central Station. Several bus routes service the area.
Our Services
We offer a variety of services dealing with wellbeing and mental health. Select from one of the options below for further details.
Counsellor Snapshots
Judith – Registered Psychologist & Relationship Counsellor
Judith is one of our most experienced Psychologists with over four decades of experience providing psychological support to individuals, couples and families from diverse backgrounds. She is a warm, thoughtful and caring therapist who is dedicated to helping her clients achieve their goals.
Judith began her career in the public sector, where she worked in child and family therapy services and family crisis settings. For the past 25 years, Judith has been working in private practice, providing therapy to individuals and couples with various issues. She has a particular interest in assisting clients with relationship difficulties, low self-confidence, anxiety, depression, stress-management, gender and sexuality-related issues and a history of abuse.
While Judith draws from a variety of treatment approaches to suit each client's needs, she predominantly uses Cognitive Behavioural Therapy (CBT), which is short-term focused and has a high success rate. Judith also likes to incorporate meditation and relaxation strategies in her practise as she finds that clients respond well to an increased focus on calmness and well-being. Judith's qualifications include a Bachelor of Science, a Master of Arts (Psychology), a Master of Business Administration and a Master of Professional Ethics.
Naomi – Registered Psychologist & Relationship Counsellor
Naomi is a Registered Psychologist with over 20 years of experience. Her therapeutic approach is warm, engaging and client-centred. She helps clients to draw on their unique strengths and develop the necessary skills to overcome their challenges and improve coping.
Having worked in public and community-based settings as well as private practice, Naomi has the experience and skills to help clients with a range of issues, including depression, anxiety, trauma, grief, stress, self-esteem and relationship issues.
Naomi also has a particular interest in women's health and perinatal mental health, and is trained to support individuals experiencing a range of mental health issues before, during and after pregnancy. When working with couples, Naomi believes in helping clients to enrich their relationships by improving their empathy, connection and communication with one another. She draws on Family Systems and Attachment theories in couples counselling and is formally trained in Gottman Therapy.
Naomi holds a Bachelor of Arts (Psychology Honours) from Monash University and has been trained in a variety of therapies for individuals, couples, and families.
Revi – Registered Mental Health Social Worker & Relationship Counsellor
Revi is an empathic therapist and accredited Mental Health Social Worker with 15 years of experience providing counselling to individuals and couples in various therapeutic settings. She started her career in community mental health, where she worked with clients from diverse backgrounds, before moving into private practice.
Revi has a strong interest in relationship dynamics, whether between romantic partners or family members. She understands that each client is unique and tailors her approach to these individual differences. She uses a combination of methodologies, including Cognitive Behavioural Therapy (CBT) and family systems therapy, a proven method of counselling which explores the influence of our family relationships on emotional and mental wellbeing. She may use relaxation techniques as appropriate to the client's needs or brief activities to help couples connect at the end of a session. Revi holds a Bachelor of Social Work and a Post Graduate Diploma in Counselling.
Our Quality Guarantee
As Sydney's leading network of professional counsellors & psychologists, we can help you connect with quality care fast. For over a decade, we've helped thousands of Sydneysiders find the right therapist.
Book Now
Did you know?
"Our Bondi Junction rooms offer a Hebrew-speaking counselling service"
Sydneys most trusted network
With a wealth of experience and a board of certified professionals, you know you're in safe hands.
Book at Bondi Junction
Our Locations
We have locations throughout Sydney and its surrounds. You can also access counselling through Zoom and Skype.
We also offer online therapy
Online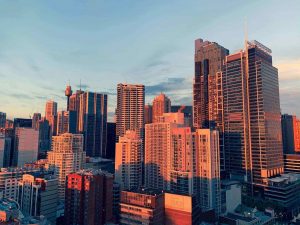 City
Eastern Suburbs
Western Sydney
Inner West
Hills District
North Shore
Northern Beaches
Sutherland Shire
South West | St George
Wollongong
Central Coast