Registered Counsellors Enfield
Professional Counsellors
Benefit from the professional services and experience of our highly skilled counsellors. Our Enfield-based therapist provides support for a large range of personal and emotional issues including depression, anxiety, anger, grief, trauma and relationship issues, including both marriage counselling and separation counselling.
Location Information
Office Address
Portland St
Enfield NSW 2136
Tel. (02) 8004 9963
Opening hours:
Mon-Fri: 9:00am – 8:30pm
Sat: 9:00am – 6:00pm
Sun: Closed
Parking access
Our Enfield office is located in the heart of the Inner West of Sydney, near to Burwood, Strathfield, Croydon Park and Ashfield. Our rooms are located on Portland St and run alongside Henley Park near the Enfield Aquatic Centre. Plenty of on-street parking is available.
Our Services
We offer a variety of services dealing with wellbeing and mental health. Select from one of the options below for further details.
Counsellor Snapshot
Le – Counsellor & Relationship Therapist
Lê is an experienced counsellor and relationship therapist who is passionate about supporting her clients to overcome obstacles, break negative patterns, and find more meaning in life.
Lê is a highly-skilled relationship and marriage therapist, with extensive experience helping clients with family and relationship conflict, communication breakdown, separation, parenting and cross-cultural counselling. Being from a bi-cultural background herself, she provides a unique understanding and perspective on cross-cultural issues. As well as working with couples and families, Lê is experienced in helping individuals with anxiety, depression, trauma, grief and loss and self-esteem issues.
Lê holds a Bachelor of Counselling and Human Change and a Graduate Diploma in Relationships Systemic Therapy. She has also completed specialised training in relationship enrichment, divorce/separation counselling, and meditation techniques. With almost 20 years of experience as a counsellor, Lê has helped many clients gain greater awareness and insight, and create richer, more fulfilling lives.
Our Quality Guarantee
As Sydney's leading network of professional counsellors & psychologists, we can help you connect with quality care fast. For over a decade, we've helped thousands of Sydneysiders find the right therapist.
Book Now
Did you know?
"Our Enfield counsellor is also an experienced couples and relationship therapist"
Sydney's most trusted network
With a wealth of experience and a board of certified professionals, you know you're in safe hands.
Book at Enfield
Our Locations
We have locations throughout Sydney and its surrounds. You can also access counselling through Zoom and Skype.
We also offer online therapy
Online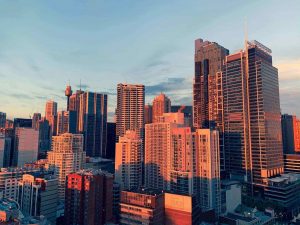 City
Eastern Suburbs
Western Sydney
Inner West
Hills District
North Shore
Northern Beaches
Sutherland Shire
South West | St George
Wollongong
Central Coast