Counsellors & Psychologists Miranda
Psychologist services
Our Miranda psychologists and counsellors have a wealth of experience which they bring to their sessions with you. They can help with a range of your emotional concerns including depression, anxiety, grief, anger, trauma, relationship issues and more.
Marriage & relationship counselling
Our Miranda therapists are also experienced couples counsellors. They can assist with issues including intimacy, arguments, bad communication, issues of trust or infidelity, making step families work, and family disputes.
Location Information
Office Address
29 Kiora Rd
Miranda NSW 2228
Tel (02) 8004 9960
Opening hours:
Mon-Fri: 9:00am – 6:00pm
Sat: 9:00am – 3:15pm
Sun: Closed
Parking access
Parking is available at Westfield Miranda shopping centre.
Public Transport
Miranda Train Station
Our Services
We offer a variety of services dealing with wellbeing and mental health. Select from one of the options below for further details.
Practitioner Snapshot
Helen – Registered Psychologist
Helen is a warm and professional Registered Psychologist with over 25 years of experience providing therapeutic support to individuals, couples, families and adolescents. Helen's approach to counselling is practical, collaborative, and encouraging. She helps her clients gain self-awareness and practical new skills and strategies to effectively manage complex emotions, experiences, and relationships.
Throughout her career, Helen has worked in both the public and private sectors counselling clients with various issues including depression, anxiety, career concerns, alcohol and drug abuse, grief, anger and trauma. Helen also has extensive experience supporting clients with medical conditions and neurological impairment and/or injury.
As well as her work with individuals, Helen works with many couples, providing supportive, non-judgemental relationship counselling. She believes that relationships are central to wellbeing – and that effective relationships with ourselves and others are the key to a satisfying and enriching life.
Di – Relationship Counsellor & Psychotherapist
Di is a qualified Counsellor and Psychotherapist. She enjoys working collaboratively with her clients, supporting and challenging them to reach their full potential.
Throughout Di's career she has assisted individuals, couples, adults and adolescents with a range of emotional and psychological concerns. These include anxiety, depression, grief and loss, trauma, drug, alcohol and gambling addictions, and relationship problems. Di has a particular interest in relationship dynamics and is a skilled couples counsellor.
Di utilises a variety of methods within therapy, including Cognitive Behavioural Therapy (CBT), Dialectical Behaviour Therapy, Motivational Interviewing, Solution-Focused Therapy and the well-known Gottman method for relationship counselling.
She holds a Bachelor Degree in counselling, a Master of Counselling and Psychotherapy, and is a Clinical Member of the Psychotherapy and Counselling Federation of Australia (PACFA).
Our Quality Guarantee
As Sydney's leading network of professional counsellors & psychologists, we can help you connect with quality care fast. For over a decade, we've helped thousands of Sydneysiders find the right therapist.
Book Now
Did you know?
"Our Miranda counsellors have over 20 years experience"
Sydney's most trusted network
With a wealth of experience and a board of certified professionals, you know you're in safe hands.
Book at Miranda
Our Locations
We have locations throughout Sydney and its surrounds. You can also access counselling through Zoom and Skype.
We also offer online therapy
Online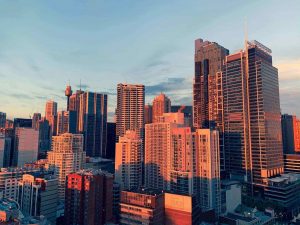 City
Eastern Suburbs
Western Sydney
Inner West
Hills District
North Shore
Northern Beaches
Sutherland Shire
South West | St George
Wollongong
Central Coast