Registered Psychologist North Ryde
Our services
Conveniently located in the centre of North Ryde, our Psychologists are professionally trained and qualified to assist with depression, anxiety, trauma, addiction, anger management, grief, relationships, and a range of other client presentations.
Location Information
Office Address
9/3 Julius Avenue
North Ryde NSW 2113
(02) 8004 9966
Opening hours:
Mon-Fri: 9:00am – 9:00pm
Sat: 9:00am – 12:00pm
Sun: Closed
Parking access
The office is located in The Village Riverside Corporate Park, North Ryde. Please see your confirmation email for details on how to access parking.
Public Transport
The office is also located within close walking distance from North Ryde train station and bus stops.
Our Services
We offer a variety of services dealing with wellbeing and mental health. Select from one of the options below for further details.
Psychologist Snapshot
Xanthe – Registered Psychologist
Xanthe has been a practising Psychologist for over 15 years. With experience across various organisational settings as well as private practice, Xanthe has worked with a diverse range of people, from adolescents to older adults, including students, new parents, and corporate senior managers. She is warm and engaging with her clients, while providing practical, goal-focused therapy.
Xanthe's experience and training have equipped her with the skills to help clients with issues including anxiety, depression, stress, chronic pain, relationship conflict, parenting issues, gambling, grief, workplace bullying, injury and job loss. She has also worked within sexual assault services and has supported clients with recent trauma and PTSD.
Xanthe mainly draws on proven therapeutic techniques, such as Cognitive Behaviour Therapy (CBT), Acceptance and Commitment Therapy (ACT), and Mindfulness with her clients. However, she will always tailor her approach to the individual's needs and goals. She holds a Bachelor of Social Science and a Postgraduate Diploma in Psychology.
Our Quality Guarantee
As Sydney's leading network of professional counsellors & psychologists, we can help you connect with quality care fast. For over a decade, we've helped thousands of Sydneysiders find the right therapist.
Book Now
Did you know?
"Our psychologists have an average over 15 years experience"
Sydney's most trusted network
With a wealth of experience and a board of certified professionals, you know you're in safe hands.
Book at Macquarie Park
Our Locations
We have locations throughout Sydney and its surrounds. You can also access counselling through Zoom and Skype.
We also offer online therapy
Online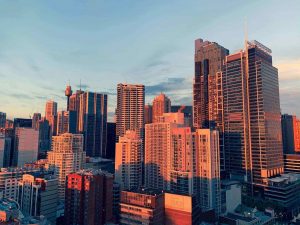 City
Eastern Suburbs
Western Sydney
Inner West
Hills District
North Shore
Northern Beaches
Sutherland Shire
South West | St George
Wollongong
Central Coast