Quality Psychology & Couple's Therapy Sydney CBD
Three city offices
We have three city offices. With a greater range of locations and a choice of clinicians you can rest assured that our team can meet your requirements for quality care and experience.
How we can help you
We can help with common issues such as anxiety, depression, marital and relationship issues, addiction, grief, stress and anger management.

Many of our clinicians have over 20 years experience and on average have more than 10 years experience.
Qualifications
Our psychologists are all fully registered in NSW, are members of the Australian Psychological Society and are governed by ethical codes of conduct. Our Counsellors and Social Workers are highly experienced and professionally registered to practice. You can be assured that your treatment is provided by a helping professional.
What can I expect from my first psychologist visit
Your first session is an opportunity for you to talk about your issues, and involves a lot of information gathering as your therapist seeks to develop a complete understanding of your circumstances, background and history, and current situation. Your counsellor may also discuss some techniques and strategies that can be applied immediately to assist in dealing with any challenges you may be facing. In this first session, you can feel comfortable raising any questions or concerns you may have. Your initial session and all subsequent sessions will be just under one hour in duration.
How many sessions will I need
The amount of sessions will vary depending on your situation, however on average a client will visit a psychologist or counsellor for 6 -12 sessions. Depending on your concern, you may decide to engage in longer-term treatment to resolve longer standing issues. This is always your decision and is usually based on how beneficial you are finding your therapy.
Fees and rebates
Our rates for our Psychologist service at our city office are well below those recommended by the Australian Psychological Society. With a current GP referral in the form of a Mental Health Care Plan, you may also be able to claim back a portion of your psychology session costs with Medicare. Your private health insurance may also cover psychological services, so be sure to check your extras cover with your insurer.
Sydney City - we've got you covered.
Contact us for advice and easy bookings at any of our Sydney offices.
Practitioner Snapshots
Rose – Psychotherapist & Mental Health Social Worker
Rose has over 20 years of experience providing counselling and psychotherapy to individuals and couples. Rose's approach is both empathetic and practical. She aims to build a strong therapeutic alliance with each of her clients, supporting them to process difficult thoughts and emotions, create behaviour change and fulfil their goals.
Throughout her career, Rose has worked in a range of settings, including private practice, community health, private psychiatric hospitals, and university counselling services. Depending on her clients' needs, Rose will often use a psychodynamic approach but has also completed specialised Trauma Therapy training using Cognitive Behavioural Therapy (CBT) and Eye Movement Desensitisation and Reprocessing (EMDR). She holds a Clinical Master of Counselling, a Graduate Diploma in Adult Psychotherapy and is a Registered Mental Health Social Worker.
Revi – Relationship Counsellor & Mental Health Social Worker
Revi is an empathic therapist and accredited Mental Health Social Worker with 15 years of experience providing counselling to individuals and couples in various therapeutic settings. She started her career in community mental health, where she worked with clients from diverse backgrounds, before moving into private practice.
Revi has a strong interest in relationship dynamics, whether between romantic partners or family members. She understands that each client is unique and tailors her approach to respect these individual differences. She uses a combination of methodologies, including family systemic intervention, solution focused therapy, Cognitive Behavioural Therapy and some relaxation techniques as appropriate to the client's needs. Revi holds a Bachelor of Social Work and a Post Graduate Diploma in Counselling.
Marian – Relationship Counsellor & Mental Health Social Worker
Marian is an experienced therapist and Registered Mental Health Social Worker who has provided counselling and mental health support to individuals, couples and families for over 30 years. She began her career as a relationship and family therapist at Relationships Australia, where she worked for 20 years before moving into private practice.
Marian aims to help her clients better understand themselves and those around them by exploring different perspectives and identifying the issues underlying negative patterns of behaviour or thought. Marion holds a Bachelor of Arts (Psychology) and a Bachelor of Social Studies, and is eclectic in her methodology, adapting to the unique needs of each client.
You're in safe hands
As Sydney's leading network of professional counsellors & psychologists, we can help you connect with quality care fast. For over a decade, we've helped thousands of Sydneysiders find the right therapist.
Book Now
Did you know?
We have been serving the CBD community with professional counselling services for over 15 years.
Get in touch with our friendly central bookings team today.
We can help you book at any of our Sydney locations.
Book Now
Our Locations
We have locations throughout Sydney and its surrounds. You can also access counselling through Zoom and Skype.
We also offer online therapy
Online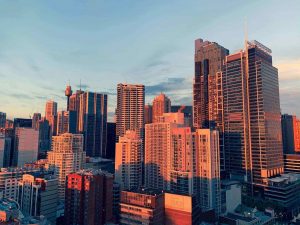 City
Eastern Suburbs
Western Sydney
Inner West
Hills District
North Shore
Northern Beaches
Sutherland Shire
South West | St George
Wollongong
Central Coast