French speaking psychologists
Associated Counsellors & Psychologists Sydney offers a French counselling and psychology service to assist natives from France and other French-speaking countries to access quality counselling care.
French speaking psychologists
Probably the most important aspect of a successful counselling session is to feel assured of the therapist's empathy and understanding. This can be difficult if English is your second language, or if you feel most comfortable speaking in French.
That is why we offer a fluent counselling and psychology service for speakers of the French language.
Our French counsellors are highly trained and qualified psychologists who can help you with all of your emotional needs.  They have experience with a broad range of emotional issues, including depression, anxiety, stress, relationship issues, grief, anger and addiction. Our French-speaking counsellors are also highly trained and experienced couples counsellors.
Our French-speaking psychologists accept both individual and couples clients and are currently available for appointments in our CBD and Bondi Junction offices. To book your first session with one of our French psychologists, contact our office now.
Des Psychologues et conseillers francophones
L'organisation – Associated Counsellors and Psychologists Sydney – offre un service de conseil et de psychologie en Français afin d'assister les Français et toute autre personne dont le Français est la langue maternelle un soutien psychologique et émotionnel de qualité.
L'aspect probablement le plus important d'une séance de psychothérapie est d'être rassurer que le psychologue ou psychothérapeute est a votre écoute et vous comprend. Cela peut être difficile si l'Anglais est votre seconde langue ou si vous préférez communiquer en Français.
C'est pour cette raison que nous offrons un service en Français pour les francophones.
Nos conseillers et psychologues sont diplomés et qualifiés et peuvent vous aider avec tous vos besoins émotionnels. Ils ont des compétences avec une variété de problèmes tels que la dépression, l'angoisse, le stress, les problèmes relationnels, le deuil, la colère et les dépendances. Nos conseillers français sont également qualifiés et compétents dans la thérapie de couple.
Nos psychologues français consultent les personnes individuelles et les couples et sont actuellement disponibles pour consulter dans nos cabinets du centre ville de Sydney et de Bondi Junction. Pour réserver votre première séance avec un de nos psychologues français, contactez notre service maintenant.
Our Locations
We have locations throughout Sydney and its surrounds. You can also access counselling through Zoom and Skype.
We also offer online therapy
Online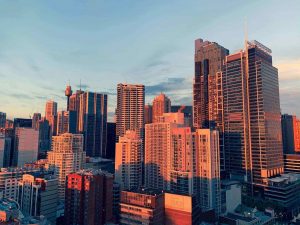 City
Eastern Suburbs
Western Sydney
Inner West
Hills District
North Shore
Northern Beaches
Sutherland Shire
St George
Wollongong
Central Coast
Our Services
We offer a variety of services dealing with wellbeing and mental health. Select from one of the options below for further details.